Ένθεος, ένα ποίημα της Βασιλικής Β. Παππά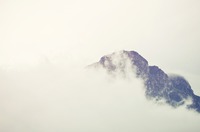 Even though we are by nature and by position disobedient..
Time for abstention and contemplation..
A war rages, a poem by Vassiliki V. Pappa

A war rages in Syria
paranoiac and barbarous people's work
Leading a nation to despair.
Do the fairy tales' dragons fly, grandpa?
Time to keep accounts.. time of memory.
Granpandpa'sfairy tales, come and come again
faded..but very often. (More)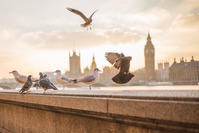 Παλινδρόμηση
Εδώ και καιρό τις νύχτες
βλέπεις ξανά και ξανά το ίδιο όνειρο..
ότι όλοι θέλουν να σε σταυρώσουν..
Impassable, a poem by Vassiliki V. Pappa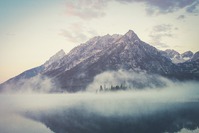 Impassable
Impassable path for the majority of people
Not for you
Oh you, who make the spirit be soaring
State of siege.
The "known unknown" people plunder
and the Police is only a viewer
taking advantage of the social anger
for the in cold blood
murder of the young boy.
Even though he left us early,
For you it seems like yesterday
You talk about him and your voice
Sounds soft and wounded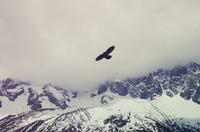 Free
When are you free indeed?
When your soul knows no boundaries
When every single moment you are searching for (More)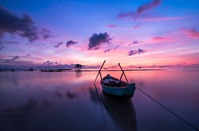 Your existence, an ever-shining light
So close and so far
A blurred presence
On the distant horizon
A bleeding sun
Setting. (More)

Consacré à la mémoire de ma mère

Consacré à la mémoire de ma mère

Des illusions
Tu étais naguère jeune, très jeunePleine de rêves et d'illusionsQue la vie est là Et qu'ellet'attend
(More)
Dialogue with the past, a poem by Vassiliki V. Pappa

Dialogue with the past
Life rolls, it goes away

and along her leave
the endless memories
of childhood's innocence
behind the mirror... (More)
Το θέατρο του ήλιου και του νερού
Τότε ανοίξανε οι Πύλες τ' Ουρανού
και ξεπρόβαλε ο Ήλιος του Αιγαίου.
Ένας Ήλιος χλομός πίσω από μια κόκκινη κουρτίνα. (More)

Anarchist, the headcase by Vassiliki V. Pappa